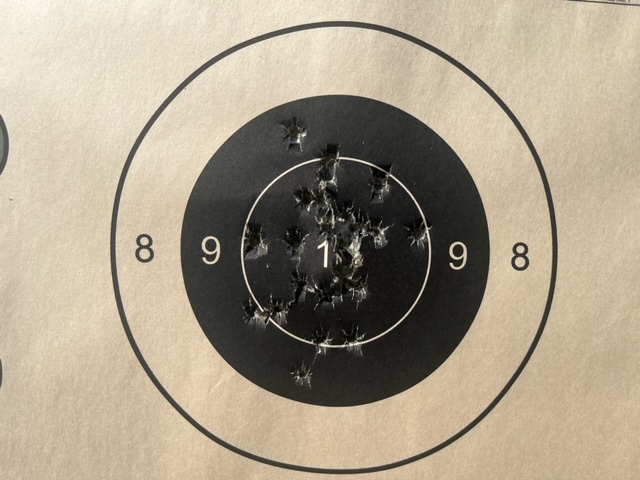 Borrowed this month from our favorite training entity Rangemaster. Check out the monthly newsletter at https://rangemaster.com/newsletter/
Ken Hackathorn is generally given credit for designing "The Test", 10 rounds in 10 seconds, at 10 yards, on a B-8 bullseye. This is a very good low round count indicator of skill, and if you can score 95 or above under the time limit you are a pretty solid shooter. Wayne Dobbs and Darryl Bolke, a couple of seasoned trainers from Dallas, Texas, expanded the drill and called it "The Super Test" and I think it is a very good measure of skill with a handgun.
Use a B-8, B-8C, FBI-IP1 or the bullseye on an LTT-1 target. Scored as printed, except if you use a full size B-8 nothing further out than the 7 ring counts. Start at Ready.
download target here
5 yards 10 rounds in 5 seconds 10 yards 10 rounds in 10 seconds
15 yards 10 rounds in 15 seconds
30 rounds total 300 points possible goal is 270 or above
This is a deceptively simple test that measures appropriate cadence, sights/trigger, recoil control, and mental self- control. Anyone who can shoot 90% or better on this probably shoots well enough to handle any reasonable real- life handgun problem. Give it a try.