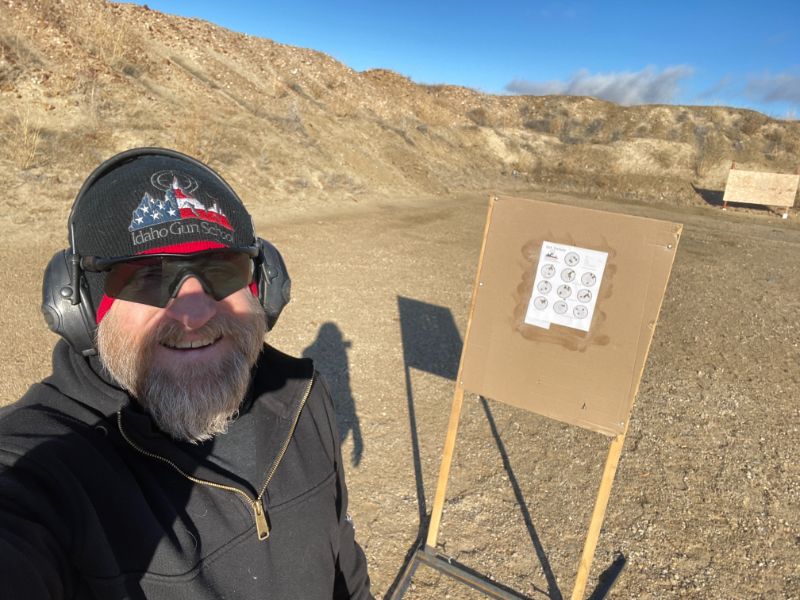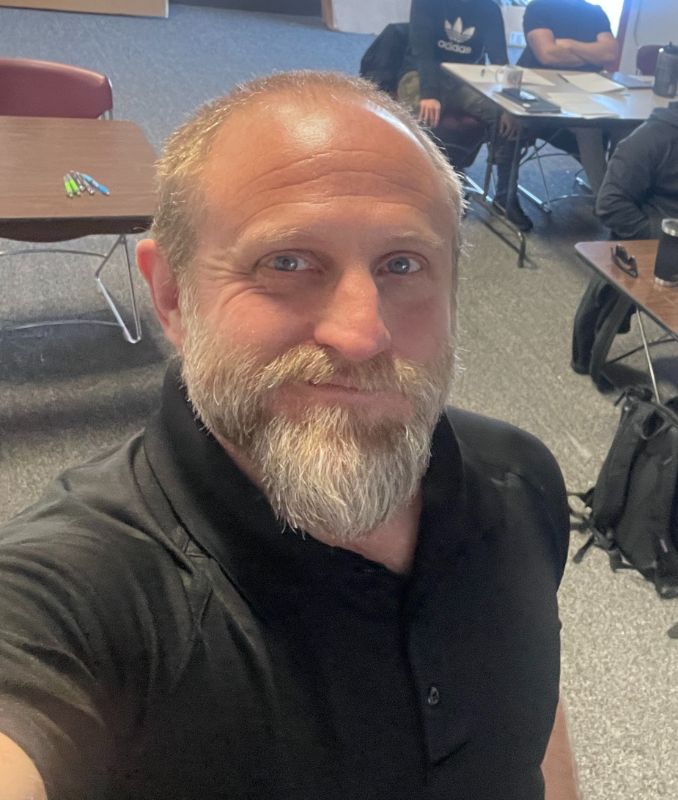 Terry McLaughlin
Idaho Gun School Chief Instructor
Rangemaster Certified Instructor
Modern Samurai Project Red Dot fundamentals and Performance Instructor
NRA Certified Instructor
USCCA Certified Instructor
Greetings and welcome to the Idaho Gun School, where a passion for self-defense and firearm mastery collide with unparalleled expertise and dedication. Allow me to introduce myself and share my journey that has led me to become your trusted instructor.
About Me:
With a dynamic background that bridges military service, specialized training, and a fervent commitment to empowering individuals with life-saving skills, my journey in the realm of firearms and personal security has been anything but ordinary. I spent a significant portion of my 10-year active-duty tenure in the Navy deployed to regions such as Iraq, Afghanistan, and the Persian Gulf. My experiences allowed me to engage in specialized operations and high-caliber training, enriching my skillset far beyond my official designation as an Electronics Technician.
Military Expertise:
My diverse training during my Navy service encompassed a spectrum of disciplines, including Small Arms Weapons qualifications in M9, M4, M14, GAU17, 25MM, 50 Cal, M60, shotgun, Frag grenade, and Flashbang grenade. I gained experience in Close Quarter Battle (CQB), Personal Security Detachment (PSD) operations, Security Operations, Force Protection, Anti-Terrorism, Combatives, Small Unit Tactics, Detainment and Arrests, Joint Operations, and VBSS Boarding Operations. This atypical journey enabled me to serve as a security contractor, conducting mobile and static security operations in Afghanistan.
Training and Instructor Credentials:
• US Navy – Basic Pistol, (Beretta M9), m16, M14, Mossberg 500, GAU17, 50 cal, Single and dual Mount, 25MM, Hand Grenade, Flash Bang, CQB, Boarding Operations, M60,
• US Army (security Contracts) – AK47, M4, Beretta M9, Glock 17.
• Executive Security International – Personal Security Detachment – 28 day, 2015
Instructors included – Mike Green, Green Ops
Chuck Simpson
Courses of instruction– Basic Carbine, Advanced Carbine, Basic Pistol, Defensive Pistol, CQB Fundamentals, Vehicle Defense, TCCC, Combat Hunter. Surveillance, counter surveillance, sight survey
Total Firearms Instruction >100 hours,
• NRA – 56 hours total. Aug – oct 2021
T.Allen hoover – NRA training Counselor
Boise Idaho
-Basic Instructor Training (BIT) 8 hours
-Basic Pistol 12 – hours
-Basic Pistol Instructor 12 – hours
-Introduction to Personal Protection inside the home. 12 – hours
-Introduction to Personal Protection inside the home. – instructor 12 – hours
• Forward Movement Training Center –
Boise Idaho – Dates Varied/ 3 different instructors
pistol to Carbine Transition – 4 hours
Basic Carbine – 4 hours
Basic Pistol – 4 hours
Home Defense – Room Clearing 4 hours
Stop the Bleed – 2 hours
Defensive Pistol – 4 hours
• Watchman Training – StockPile Defense
Boise Idaho
Basic Carbine – 8 hours
• Minneapolis Security Contract 10-Code Security– feb 2022 – July 2022
Armed Security, 2 hours
HK VP9, RRA AR-15

• Range Master – Oct 2022 64 Hours total
Protective Pistolcraft Instructor Development Course 44 hours- Oct 2022 64 Hours total
Rangemaster Instructor Reunion – 20 hours
Instructors, Tom Gives, Aquil Qadir, TiffanyJohnson, Lee Weems, John Hearne
August 10- 12 2023 – White Hall Arkansas.
• USCCA – Feb 2023 16 hours total
Concealed Carry and Home Defense Fundamentals Instructor
Nampa Idaho
Billy Chaddock – USCCA Training Division Instructor Trainer
• Private Instructors – Balance speed and Precision' pistol class. 4 Hrs.
Austin Aehrin – USCCA instructor
June 3 – 2023
• Modern Samurai Project – 16 Hours
Red Pistol Dot Funadmentals instructor
and
Performance Instructor
Scott Jedlinski August 29/30 2023

Your Journey with Idaho Gun School:
At the Idaho Gun School, our mission is to equip you with vital skills that can save lives. Whether you're seeking to enhance your self-defense acumen, improve your marksmanship, or gain a comprehensive understanding of firearm safety, I am committed to guiding you every step of the way. My diverse experiences, specialized training, and continuous pursuit of knowledge are at your disposal, ensuring you receive the highest caliber of instruction available.
Join me on this transformative journey, where empowerment, Safety and Confidence. Let's work together to forge a path towards your personal and firearm proficiency goals.
Terry McLaughlin
Instructor | Idaho Gun School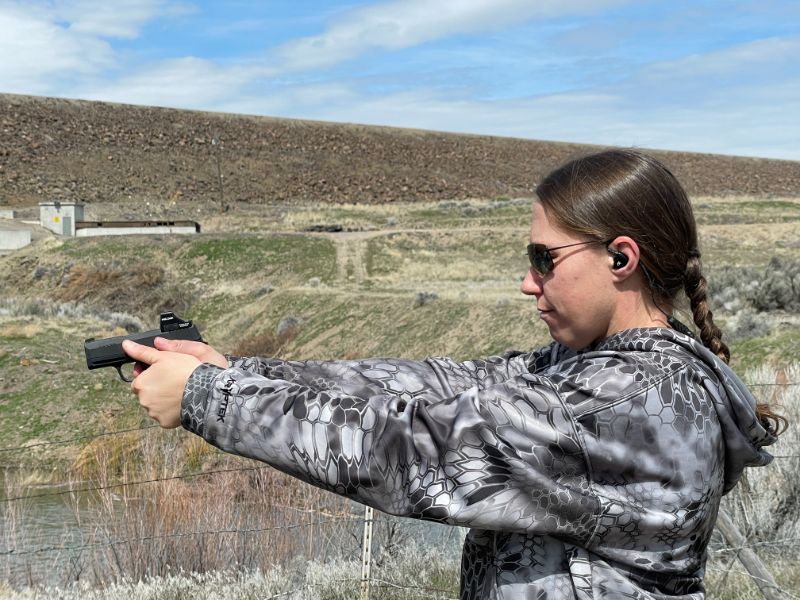 Sarah Brown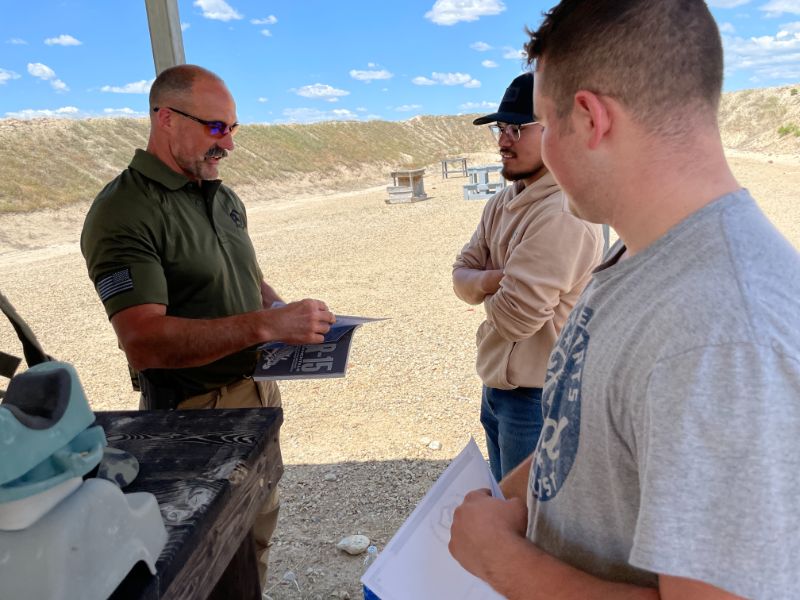 Tim Slemp