Here At Idaho Gun School,
we believe, first and foremost, in the 2nd Amendment of the Constitution, using it as guidance of our rights protected by the Constitution of the United States.
As a veteran-owned and operated school, we emphasize safety and proficiency. Our hands-on experience through many deployments gives our trainers the expertise needed to help you become safer, more confident, and empowered!
Training Classes Course Requirements
Safety

Is Everything!

The second amendment preserves our right to bear arms, and being safe allows us to continue to train and enjoy shooting.

At Idaho Gun School, we will not do anything without being safe. We take extensive measures to ensure the safety of our students and instructors' safety and promote gun safety standards. We are your one-stop shop for everything gun training related in a safe learning environment.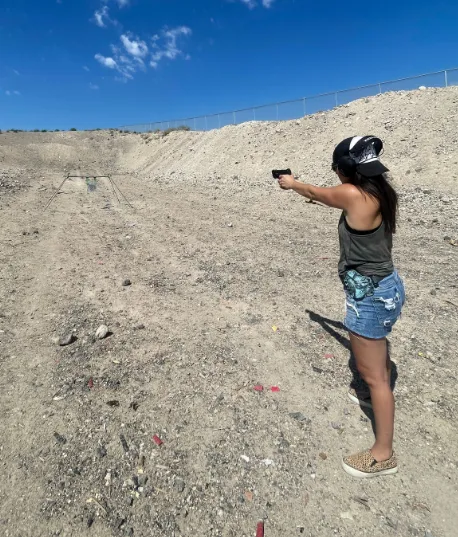 Student Testimonials
Amazing learning experience and a very nice atmosphere. Awesome teacher! 10/10 would recommend.

Benjamin Bartolome

If you're looking for solid instruction on firearm safety, proper handling, practical drills, etc, look no further because Terry is your man. He's down to earth, funny and very knowledgeable. 10+/10 would recommend every time.

Thomas McCullough

Great course. Confident experience level teaching and knowledge. Open to questions for beginners and expert level.

Blue Valley Lakeside Community
No matter your background,
Idaho Gun School offers safe gun training to everyone.
Learn how to protect yourself, your family, your friends, and your neighbors in Boise with safe gun training.
Be Prepared For Anything
With the population influx in the Treasure Valley, the state has seen an increase of 7% in crimes.
So there is no better time than now to obtain proper gun safety training in Boise. In Idaho, you are not required to have a permit to carry a concealed gun in public unless otherwise stated. So let's team up to ensure you are prepared to carry your gun in a safe and secure way.